804 Harold - A City of Houston Protected Landmark



Welcome




We are in Montrose, one of the 2009

ten greatest neighborhoods

in the USA according to the American Planning Association.
The award is based on a happy mixture of residential and commercial land use, livability,
art museums and historic preservation.

The area covered by our association is bounded by Hawthorne to the North, Alabama to the South,
Montrose to the West, and Audubon to the East.

Join us! It's only $15 per person per year!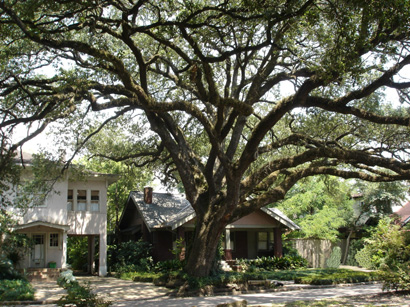 Location: 3611 Audubon Place. This Live Oak (Quercus Virginiana) is registered with the Harris County Tree Registry
(index 263). It has a circumference of 181", a height of 54' and a crown spread of 114'. Only 8 Live Oaks in Harris
County have a spread that exceeds this one. It was nominated by Lynne Gevirtz.


We are a DEED RESTRICTED community; exclusions apply. Read the restrictions on the "About" page

We are a HISTORIC DISTRICT; find the city ordinance on the "Preservation" page